Toughmann and Woman Of "NewFields"
Fri, 16 Sep 2016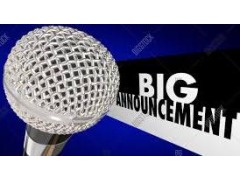 Employees from international eGaming company Newfield have raised thousands of pounds for charity after enduring the gruelling Toughmann Challenge.
Alexandria Smith, Victoria Creasey, Sam Jones and Hollie McGowan took on the 10-kilometre course and its 25 obstacles to raise money for the Hyperbaric Chamber, facing steep climbs, an ice bath and plenty of mud.
Through a JustGiving page and donations from colleagues, family and friends they collected a tremendous £2,421.70. Entry fees for the event, held in Ballaugh last month, were paid for by Newfield.
The Hyperbaric Chamber, which uses hyperbaric oxygen therapy to treat conditions like decompression sickness and aid recovery from injury, was chosen by employees at Newfield as it its charity of the year for 2016. The Toughmann Challenge was just one of a series of events which will raise money for the Chamber during the year.
Newfield Director Mark Reynolds said: 'Toughmann is a test of physical and mental strength which attracts hundreds of competitors every year. Just completing the course is an accomplishment, and Alex, Victoria, Sam and Hollie achieved that as well as raising an amazing amount of money for the Hyperbaric Chamber.
'I'd like to congratulate all four for their dedication and determination, and thank everyone who supported them by making donations. The money will make a real difference in supporting this important charity continue to offer its vital services.'
Hyperbaric Chamber Medical Technologist David Downie added: 'We would like to thank Newfield not only for its continued support but on its recent magnificent efforts from participating in the Toughmann Challenge. To raise such a large amount and at the same time have lots of fun is simply outstanding.
'This contribution enables us to provide a service that benefits a huge range of people in need and restore them to a level where perhaps they can again have fun in their lives among family and friends. To direct your efforts to help others brings great credit to Newfield and its hardworking, hard-playing and most generous team. Many thanks Newfield.'
Newfield is committed to the Isle of Man, supporting events and sports through sponsorship and encouraging staff to get involved in community activities.
Mark said: 'We feel it is important as an Isle of Man company to make sure we are an active part of the society where we are privileged to live and work. We're keen to support a wide range of events and activities and always pleased to support our colleagues in challenges like Toughmann.'
Thanks to its continued success since beginning operations in the Island more than four years ago, Newfield is also contributing to the Isle of Man community by providing employment opportunities. The company is currently recruiting people with a strong mathematical background and a keen willingness to learn, and any interested in joining the Newfield team is encouraged to contact enquiries@newfield.co.im.